Player USA Hockey Registration Form:
I need your USA Hockey number and would like a photo to include also.
Please provide the info below…
Beer League Hockey – Sunday Early
Eclectic Hockey League (EHL) is organized hockey by players for players. The expansion continues for our League. Use the form to get in on the fun.
Lager Conference 25+ B
Stout Conference  40+ B
The full schedule is set for the 2017/18 season, click here to download as a PDF. Thanks to Jeff Dennings, we have a great schedule set up this year. See the info graphic for a quick overview of how the scheduled Inter Conference games work. 
We use a mobile app to manage the schedule and stats. Check out our EHL page here: Hockey-Community/League/EHL
Download the Hockey Community app with the links below:
For Apple iOS click here.       For Google Android click here.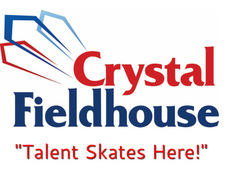 Who this league isn't for: fighters, hackers, whiners, complainers, college or junior experience players. A family affair: we have a number of kids and families come out to watch and cheer. Rude and abusive fans or players will be ejected.
Schedule: Two weeks off… Sunday 12/24 and Sunday 12/31
Details:
$4,800 per team
65 Minute games, (3) 12 min stop time periods
Deadline for team registration is September 10th
Read all the details, prize information and rules in the: By Laws  (click the By Laws link to view)
Review Score Sheets and Sign In Sheets here: https://trello.com/b/EKschFfS
SCROLL TO BOTTOM OF PAGE FOR PLAYER PAYMENT OPTIONS
 The Organizers
Have you ever been frustrated with the rinks league scheduling?
Tired of playing againgst guys who think they are super stars and whine about every little thing?
Want to enjoy the great sport of ice hockey without getting whacked and hacked during a game?
That is where I was at the end of the 2014/15 season.
Bobby and Beth Kurtz along with Darren Newton and others decided to do our own thing. We wrote the first bylaws and worked out the details to create a fun league.
The league is consistently growing so more help was needed. Dave's day job is running a marketing agency. His SEO Manager, Jeff Dennings, has a knack for detail and has been the front man to collect player fees, registration and general organization.
Our goal is to create a fun safe environment for us to play hard and enjoy the fellowship.
Dave
810-471-7767 or Dave@Gears.Beer
EHL League Interest
Get on the list for a team or register your team. Fill out the form and you will be contacted. Please specify which league you are interested in.