Players must sign in each Sunday.
You will need to verify your USA Hockey number is received and you have signed the waiver of liability.
Things are going smoothly so far, thanks!
Need a Goalie? The green button below links to a list of the goalies in the league and some other who may be available to sub. 
If you are a goalie who wants to be on this list, email dave@gears.beer. Ditto if you want removed.
EHL BOARD MEETING
Scheduled Zoom Meeting
Topic: EHL Board Meeting
Time: Aug 16, 2020 02:00 PM Eastern Time (US and Canada)
Join Zoom Meeting
CLICK HERE
https://us02web.zoom.us/j/87614714640?pwd=RVZKR3JYcGw5Z0tXcFQrSjgzSHVNUT09
Meeting ID: 876 1471 4640
Passcode: 346411
One tap mobile
+13017158592,,87614714640#,,,,,,0#,,346411# US (Germantown)
+13126266799,,87614714640#,,,,,,0#,,346411# US (Chicago)
Dial  +1 312 626 6799 US (Chicago)
August 2nd Meeting Notes:
Darren Newton, Old Fokkers; Chris Green, Gooner's Dogs; Eric Schauwecker, Scrap Dogs; Rico Philips, Chicken Shack; Mike Hartwig, Hartwig Tree; Ray Markey, new team 25+; Drew Lang, Wolverine Fire; Ty Burt, Frozen Wings; Jeff Dennings, Dave Crabill, EHL
Teams not represented: Bigby Coffee, BC Heating, Prestige Worldwide, CS Motors
 Topics:
Bylaws – no changes
Ice Time Costs increased for this season by $225 per team and will increase each of the next four years. The cost of hosting two more playoff games in August to finish season is close to the increase. We will forego the balance of the 19/20 season and there won't be an increase in cost for teams entering the 20/21 season.
The 2020 Stanley Pint Champions are:
BC Heating for the Lager Conference
Frozen Wings for the Stout Conference
Send any team sponsor information to dave@gears.beer for placement on the website. A sponsor form is available to use as you wish. Happy to help you secure those sponsors!
Ice time starting in August will be available for teams to scrimmage or drop in games. Contact Dave or use the Gears Beer Hockey App to join Sunday drop ins. 
We are meeting again on August 16th. In the meantime we will review an optional insurance policy and determine any health and safety protocols. A quote has been requested from K & K Insurance: https://www.kandkinsurance.com/sites/Sports/Pages/Home.aspx
Below are the PK Hockey League protocols we are looking at. Their league board organized a well thought out plan to play with minimum risk. Click the buttons to view the content below. 
Due to Covid staff will wear protective covering.  All entering wear mask and 6′ apart in lobby.  Locker Rooms are marked seating 6′ apart, we can fit 12. We will assign more locker rooms.   Cleaner in locker rooms and in players benches to use before and after use.  Thermometer will be available for you to use for your group.  Please limit time in locker rooms before and after to allow for cleaning.
Beer League Hockey – Sunday Early
Eclectic Hockey League (EHL) is organized hockey by players for players. We started with four teams in 2015, added two more for 2016 start of the season and grew to eight teams starting in 2017. For the 2019/20 season we will have twelve teams, six in each conference.
Lager Conference 25+ B
Stout Conference  40+ B
2020 Playoffs Mid August is plan 2021 Season Start September.
We set the full schedule in advance of the season start thanks to a close relationship and cooperation with our rink, Crystal Fieldhouse in Burton, MI.
The schedule, stats, finances and more are found through the use of a mobile app, Hockey Community.
Player payments will be managed through the Hockey Community app so players and managers will have easy access to view payments and balances.
Check out our Hockey Community EHL page here: Hockey-Community/League/EHL
Download the Hockey Community app with the links below:
For Apple iOS click here.       For Google Android click here.
Who this league isn't for: fighters, hackers, whiners, complainers, college or junior experience players. A family affair: we have a number of kids and families come out to watch and cheer. Rude and abusive fans or players will be ejected.
Who this league is for: Hockey players of all race, religion, gender, and political affiliation. As long as you can show up and have fun playing. The skill level is a B/C level typically, with some exceptions. We are as firm as possible on the age limits.
Who runs the league? One representative from each team in the league is a member of the board and we vote on all rules and any events that require a decision. That includes exceptions for age, suspensions, and edits to the By-Laws. The Commissioner, Dave Crabill has one vote also and communicates the decisions of the board.
Schedule: Sept – March early Sundays. The entire season schedule is posted prior to season start. Oct 17, Dec 15 and Jan 26 your game will be posted two weeks out. They are Positioning Rounds.
Details & League By-Laws:
$5,000 per team
65 Minute games, (3) 12 min stop time periods
Team managers or a designated rep vote on all major decisions.
Read all the details, prize information and rules in the: By-Laws  (click the By-Laws link to view)
Review Score Sheets and Sign In Sheets here: https://trello.com/b/EKschFfS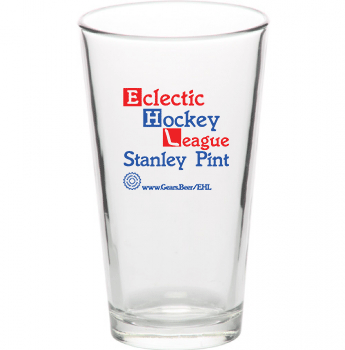 EHL Online Store
A variety of items are available for sale online with our league logo and team logos. The items ship directly to you from our Detroit area printer. If there is something you are looking for that isn't here in the store, just let us know.