Sponsorship Help
Just Hockey Jerseys is offering fully sublimated jerseys for only $35 each. Add sponsor logos to your design and offset the cost of new jerseys. Socks are fully sublimated also for just $12.50 each with team jersey order.
Visit JustHockeyJerseys.com for details. Early orders are entered in a chance to get a 50% discount on their order!
A sponsorship form for use to help raise funds for your team is linked below.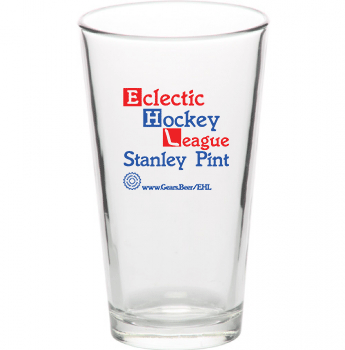 2022-2023 EHL Season
Welcome to the 2022-23 hockey season. We have ice time booked for six teams with the following game times at Crystal Fieldhouse: 10 am; 11:15 am; 12:30 am. We wrap up at 1:45 pm. 
Teams committed so far are Budtenders, Gooners Dogs, Frozen Wings, Lockhart Roofing, and The Marauders. Eric from Marauders may have an excess of players and Lockhart is looking to add a few.
The league fee has stayed the same since 2015. Unfortunately, that won't be the case this season. Ref fees are up 24% and the ice fee is up over 20% along with other expenses. A 9% increase up to $5,450 with a $100 discount for full payment prior to the deadline.
The league minimum age remains at 40 years old within the season. The season runs through March of 2023. Any exceptions to the rule must be voted on by the league board of directors, which is comprised of the team managers and commissioner. 
Players interested in joining the EHL should complete the player interest form on www.Gears.beer/ehl. 
We don't have many holidays that fall on Sundays to conflict with the league. There will be tournaments that bump us off the schedule. We will start playing on the last Sunday in September. There should be ice available the weeks prior to the season start to schedule team practices, contact Michelle at Crystal Fieldhouse.
Managers will be contacted by Commissioner Dave to schedule a pre-season meeting for a review of the By-Laws and rosters.
The league schedule and stats will be found on https://hockey.gears.beer.