Upper Deck's e-Pack is the next evolution of the trading card experience. Now fans can open hockey packs anytime, anywhere. You can actually have these cards shipped to you! Get a FREE pack every day.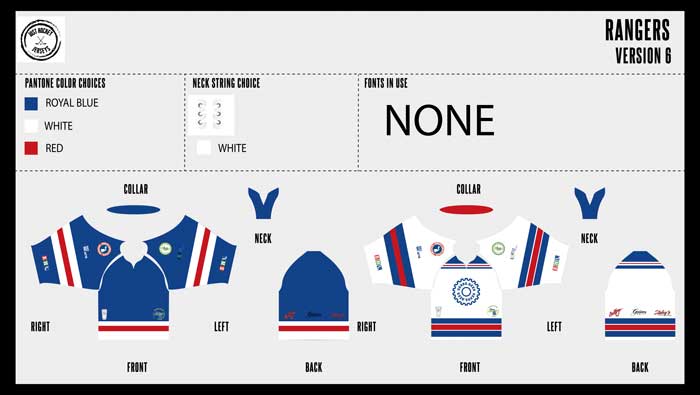 Wait! Did you see our jersey!
We are ordering dye sublimation jerseys in Rangers colors with EHL sponsors logos. They will be customized with your name and number in print or with Twill patches.