Wednesday November 5, 2014 Steve Kozari misses the most obvious call that happens directly infront of his face in a game between the New York Rangers and the Detroit Red Wings. Carl Hagelin unleashes a brutal high stick on Danny Dekeyser and draws lots of blood with absolutely no call.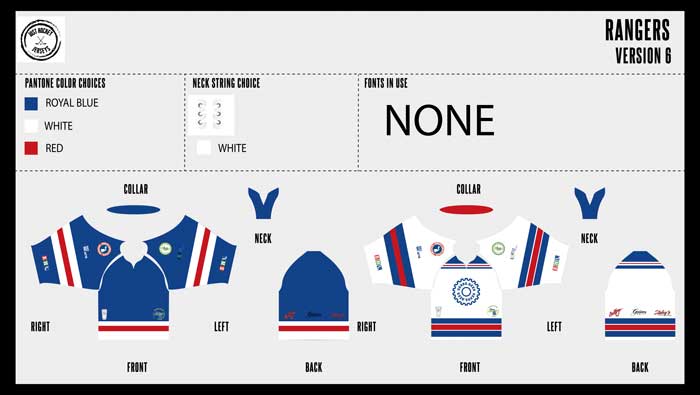 Wait! Did you see our jersey!
We are ordering dye sublimation jerseys in Rangers colors with EHL sponsors logos. They will be customized with your name and number in print or with Twill patches.