Check out this Kickstarter Campaign for a new accessory for your bike.
It connects to your smart phone and provides navigation help, records your metrics and serves as a theft deterrent.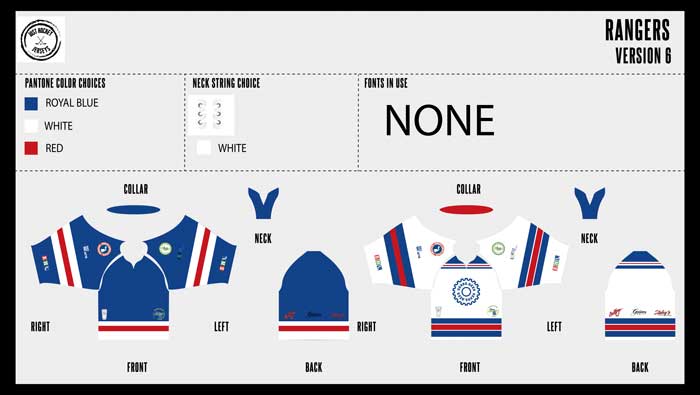 Wait! Did you see our jersey!
We are ordering dye sublimation jerseys in Rangers colors with EHL sponsors logos. They will be customized with your name and number in print or with Twill patches.