THANK YOU GUYS FOR THE 5000+ VIEWS!
Anthony Peters vs. Adam Courchaine.
This was part of a larger brawl, but the video is just of the goalie fight.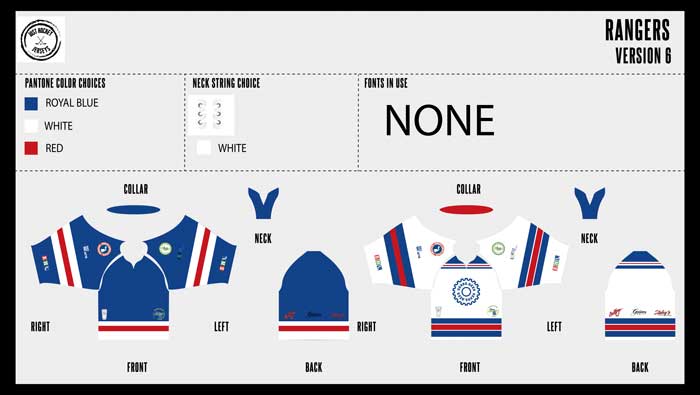 Wait! Did you see our jersey!
We are ordering dye sublimation jerseys in Rangers colors with EHL sponsors logos. They will be customized with your name and number in print or with Twill patches.