These are two noteworthy fights that occurred during the Saginaw Spirit's 2008-2009 season. Fight one is the Pasquale vs. Engelage. Fight two is Ryan Schnell vs. Leigh Salters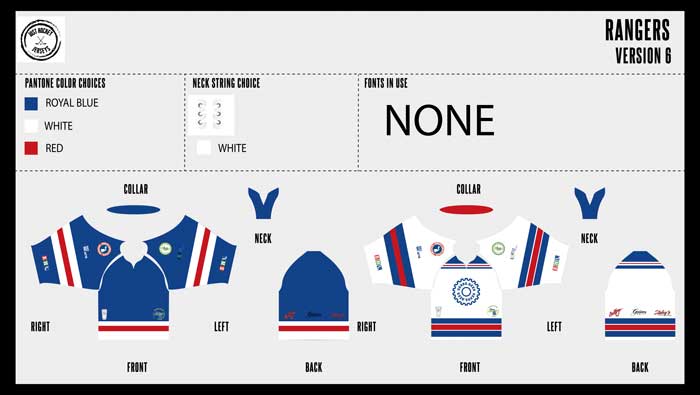 Wait! Did you see our jersey!
We are ordering dye sublimation jerseys in Rangers colors with EHL sponsors logos. They will be customized with your name and number in print or with Twill patches.