Pavel Datsyuk, who played on a line with Henrik Zetterberg and scored twice in about a minute Monday night, joins our Johnny Kane following the Red Wings' 3-0 victory over the Panthers at the Joe.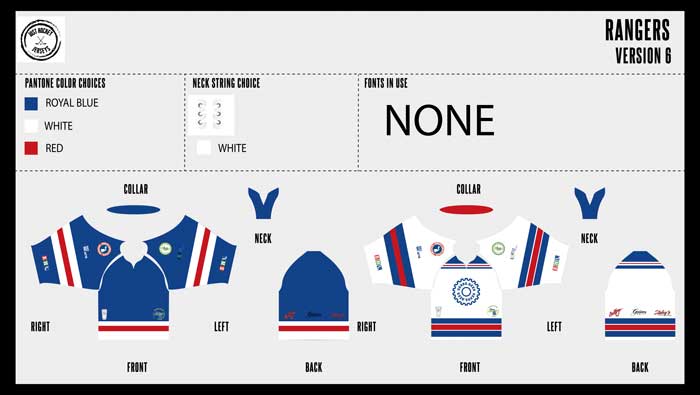 Wait! Did you see our jersey!
We are ordering dye sublimation jerseys in Rangers colors with EHL sponsors logos. They will be customized with your name and number in print or with Twill patches.