Quick highlights provided by Fox Sports Detroit between Arizona Coyotes and Detroit Red Wings. Ken and Mickey with the call.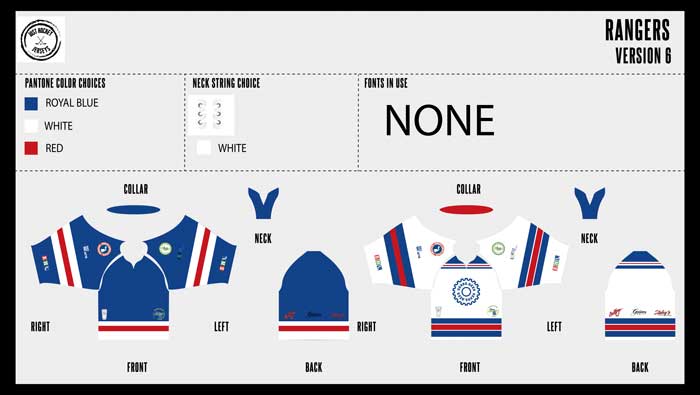 Wait! Did you see our jersey!
We are ordering dye sublimation jerseys in Rangers colors with EHL sponsors logos. They will be customized with your name and number in print or with Twill patches.