Highlights
Pre Season – Detroit Red Wings Vs Chicago Blackhawks
September 23rd 2014, 09/23/2014
Summary:
DET – Luke Glendening (1) (Danny Dekeyser, Jakub Kindl) 1-0
Fight – Aaron Rome Vs Cody Bass
CHI – Patrick Kane (1) (Brad Richards, Duncan Keith) 1-1
Overtime:
CHI – Jonathan Toews (1) (Duncan Keith) 2-1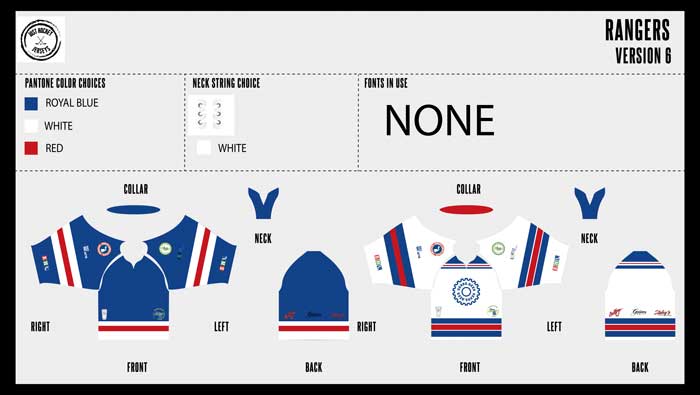 Wait! Did you see our jersey!
We are ordering dye sublimation jerseys in Rangers colors with EHL sponsors logos. They will be customized with your name and number in print or with Twill patches.