Watch some the best dangle, goal and plays from Pavels career in NHL.
My video is under the protection of " Fair Use" and other counterparts. My videos are purely for entertainment, and it's a non-profit work. Footage and Music belong to their respective owners.
https://www.facebook.com/pages/Russian-Hockey-Videos/351385674883609
http://vk.com/public39578590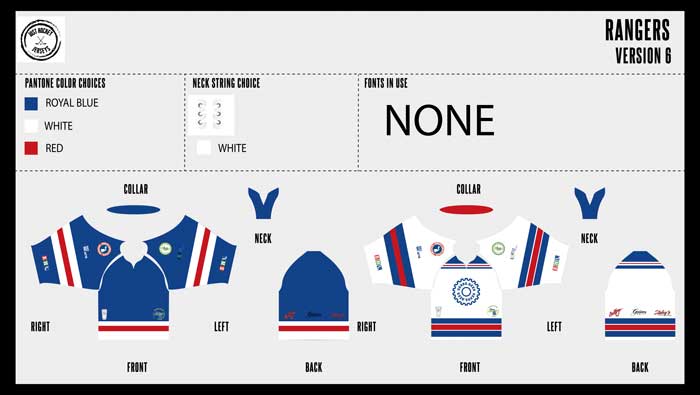 Wait! Did you see our jersey!
We are ordering dye sublimation jerseys in Rangers colors with EHL sponsors logos. They will be customized with your name and number in print or with Twill patches.