O NHL 15 é um jogo de simulação de hockey no qual os jogadores se envolvem em partidas competitivas utilizando varias equipes.
Os usuários podem jogar com suas equipes e jogadores favoritos ou como um general manager modo de jogo.
Durante cada jogo, os usuários têm total controle sobre a frequência de faltas, brigas, lesões, configurações de dificuldade e visualização de opções para o replay instantâneo.
Os Jogadores têm acesso a um muitas opções de personalização como gerenciamento de listas, Personalização de jogadores e uniformes, personalização de jogadas e designar substituições automáticas.
Esse video é um oferecimento de PSNGamesBH! Lançamentos PS3 a partir de 60 reais. Lançamentos PS4 a partir de 80 reais. ..
site http://www.psngamesbh.com.br/
fanpage: https://www.facebook.com/Psngamesbh
Segue ai:
Twitter: https://twitter.com/necrozegamer
Facebook: http://www.facebook.com/necrozegamer
Twitch.tv: http://www.twitch.tv/necrozegamer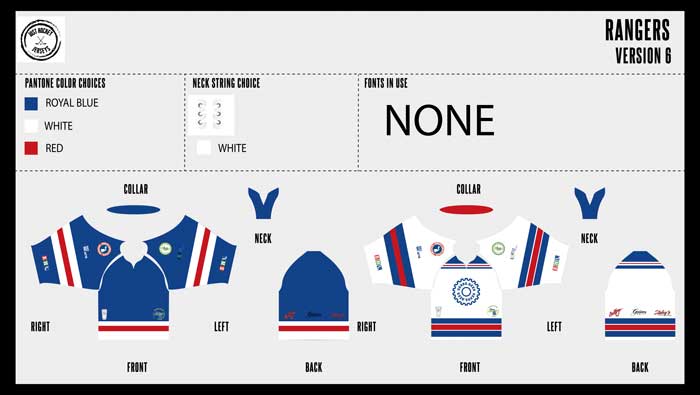 Wait! Did you see our jersey!
We are ordering dye sublimation jerseys in Rangers colors with EHL sponsors logos. They will be customized with your name and number in print or with Twill patches.