Mike DiPaolo takes on Richard Demomlel after sending a player over the boards at the Traverse City Rookie Tournament.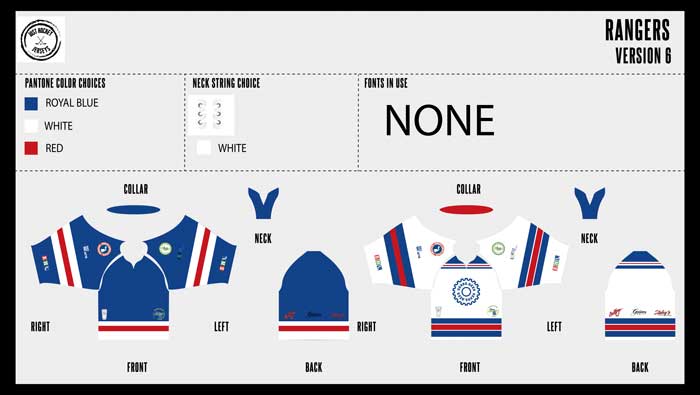 Wait! Did you see our jersey!
We are ordering dye sublimation jerseys in Rangers colors with EHL sponsors logos. They will be customized with your name and number in print or with Twill patches.