Hockey tutorial for the Habs: How to break out of the defensive zone effectively. — Watch live at http://www.twitch.tv/lord_galathon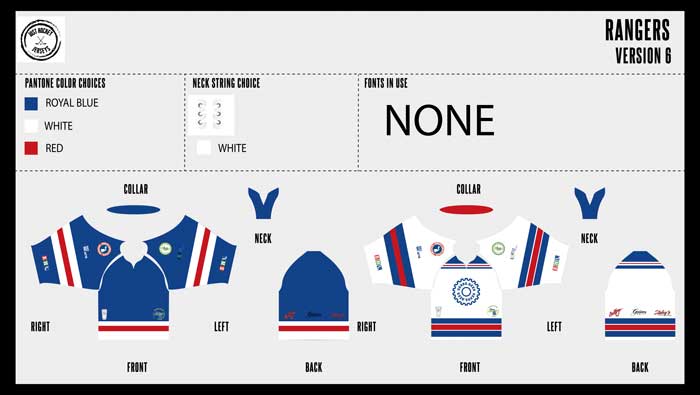 Wait! Did you see our jersey!
We are ordering dye sublimation jerseys in Rangers colors with EHL sponsors logos. They will be customized with your name and number in print or with Twill patches.