Create The Ideal Skate!
Nothing takes the joy out of playing ice hockey faster than dealing with angry hockey players. They get mad if there aren't enough guys. They get mad if there are too many.
Sure, you can spend hours texting, calling, emailing. You can take notes and beg for more guys when you know your short, turn some away when you expect a crowd. You do your best and they still whine!
I've learned the hard way – this is me making calls to players on New Years Day 1977!
Let me share my system with you to create the perfect skate!
Dave Crabill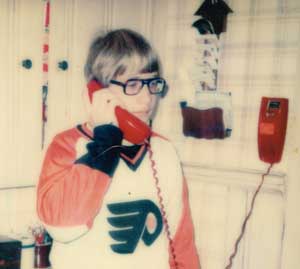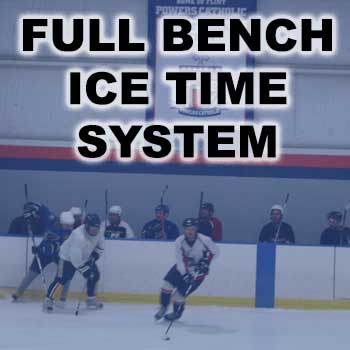 Rules of The Skate
Set Clear Rules
Keep Your Commitments
Communicate
Enjoy The Skate!
Wouldn't it be great to have 24 skaters and two goalies at each skate you host?
What if guys were willing to pay a premium to skate with you, simply because you're organized?
That is what the Full Bench Ice Time System will do for you.
Take the guess work out of your numbers. Maximize your profits, get a note of thanks, and pats on the back for the hard work you are doing. Only, it is easier than ever!
How can I make these wild claims?
I've been doing it for the last season. I run a skate each Friday night from 7:30 – 9pm and we consistently draw a full bench. My Friday skate is so popular, that I had to add a second sheet of ice recently to accommodate all the skaters! That's right, I had 40 skaters playing on two rinks without breaking a sweat!
I can honestly say, that I have built a raving fan base through my system. The guys love the consistency. They follow the rules and steps, even help me enforce the rules!
Skaters pay $5 more than other skates for the same amount of time. Money you can use to provide free ice time, buy equipment, or cover your time and expenses.
The Full Bench Ice Time System 
100% Money Back Guarantee!
Step by Step "How To" Plan!
Purchase the step by step guide to organize your skate into not just a well run event, but a profit generating system.
Included with your purchase:
Tips on how to build your skater list
Rules to run your skate by
Simple online check in system
Suggested pricing model
Proven Profit Maximizer Ideas
Your own website
Your own Aweber list
Setup of your Whoozin group membership
Support to keep it up to date and managed
To use the system and administer the system, you have to be comfortable with using a web browser and email.
In order to host your own website, set up an Aweber email marketing account, you would need to spend about $500 or more.
I will create a website for you with an Aweber opt in form. You will be set up to broadcast messages to your list, manage your site and Whoozin list. Most tasks are as easy as sending an email.
There is a one time setup fee and a small monthly service fee to cover maintenance and updates.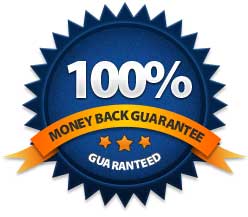 I guarantee that you will be satisfied with the decision to buy the Full Bench Ice Time System – or your money back!
No risk on your part.
Take action today and learn from my experience and get started making more money and having more fun playing ice hockey with your friends!
One Time Setup Fee: $49
Monthly maintenance fee of $9.99.
Have questions? Want a demo? Contact Dave at dave@gears.beer or 810-471-7767.
Ready to get going? Use the form below.