Team Gears Beer is competing in the 50+ Division of
BILL EVERETT'S 32nd ANNUAL
VEHICLE CITY INTERNATIONAL OLDTIMERS HOCKEY TOURNAMENT
Flint, Michigan, USA
April 7, 8, 9, 2017
AMERICA'S QUALITY OLDTIMERS HOCKEY TOURNAMENT BENEFITING THE
Whaley Children's Center serves resilient youth, teaching them how to succeed as individuals,
by providing continuity of care across all programs and supporting them with the resources
they need to succeed as individuals.
We hope to see you there,
The Bill Everett Family
Gears Beer Team Lineup
Bob Gidcumb
Darren Newton
Dave Crabill
Don Edwards
Dwayne Gidcumb
Mark Hochkins
Phil Burak
Scott Poliskey
Scott Walters
Time Johnson
Tom Willet
Gears Beer game times:
Friday at 8:30 PM at Crystal Fieldhouse
Saturday at 5:00 PM at Crystal Fieldhouse
Sunday at 8:30 AM at Crystal Fieldhouse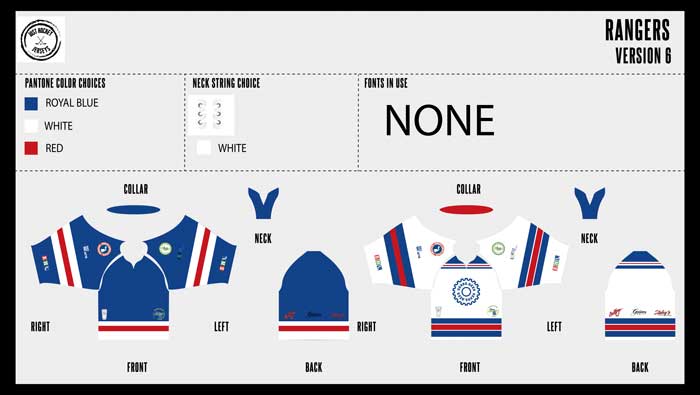 Wait! Did you see our jersey!
We are ordering dye sublimation jerseys in Rangers colors with EHL sponsors logos. They will be customized with your name and number in print or with Twill patches.