Fun for every skill level!

Organizing Hockey since 1976!
I have to publicly thank Terry Jones for getting me back on ice skates after a long lapse. From the mid 90's through to 2011 my skates were idle. The still don't move very fast, but man I'm having fun!
After a heart attack in 2007 I knew that I needed to get into better shape and started bike riding more, but not a lot. Now I'm skating a few nights a week and while I'm still heavy, I feel 1,000 percent better. My goal is to skate as long as Tom Huss has been skating, still going strong at 72!
I hope you get as much enjoyment out of the fellowship with other hockey players and the quality of the play as I do. Over the summer the skates get very mixed up as far as skill levels. Last night we had a Federal Hockey League player, Nate tearing up the ice against a national champion lacrosse player, Jordi on the opposing team to balance things out. A week ago Skofield (sic) from the European Hockey League was showing us some moves. Fun to watch these talented athletes compete and take one of those sweet passes that they send your way!
Just a few more weeks until we gear up for winter league play. Come out and skate on a Monday or Wednesday night to get your gears loosened up!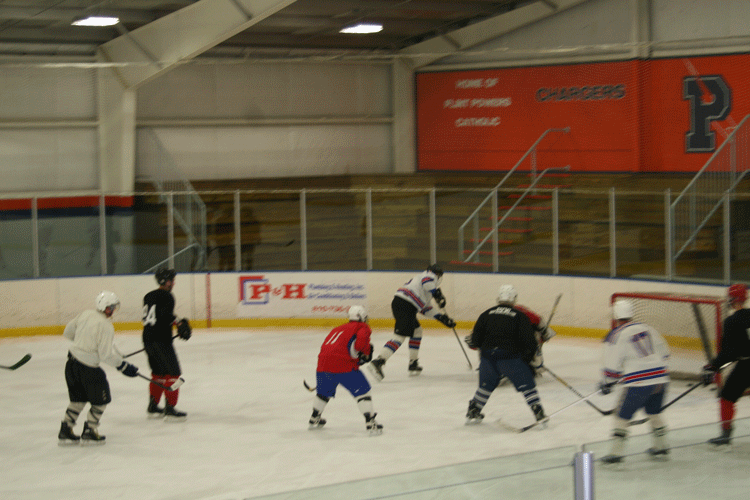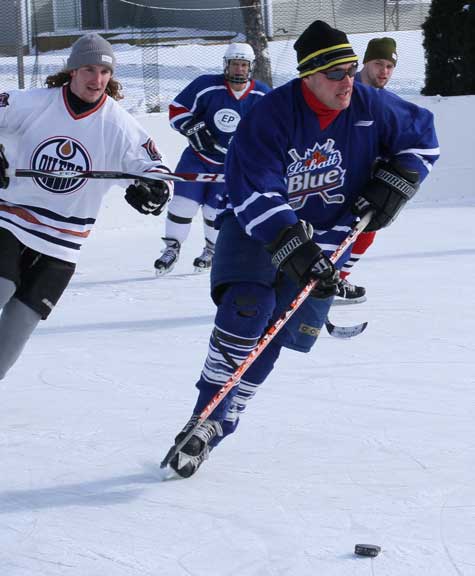 The coolest sport around!
Ice Hockey Leagues used to be just for rinks to organize and run. Since I started the EHL at Crystal Fieldhouse last year, two more leagues have now developed for local skaters. Drake MaMacKenzie started a semi checking Union Hockey League and the Metropolitan Hockey League is spinning off from the UHL amid a bunch of controversy and chaos – at least from my perspective.
Controversy is to be expected when you get a group of people together. We had some drama at the close of last season do to some bad decisions on a variety of peoples part, including myself. All learning experiences and thankfully, most are willing to learn from mistakes and commit to making things better.
Soon it will be time to organize teams for the winter. Consider your options! The EHL offers a season long schedule in advance, prize money and mobile app to stay on top of stats and schedules. Only room for two more teams, first come first serve!
Want to get involved in our drop in skates or league play?
Use the form below to let me know!