Preview: Flint Hosts Defending Memorial Cup Champions Sunday … Backstops Flint to 3-2 Victory in Overtime; Help Name the Flint Firebirds Official Mascot!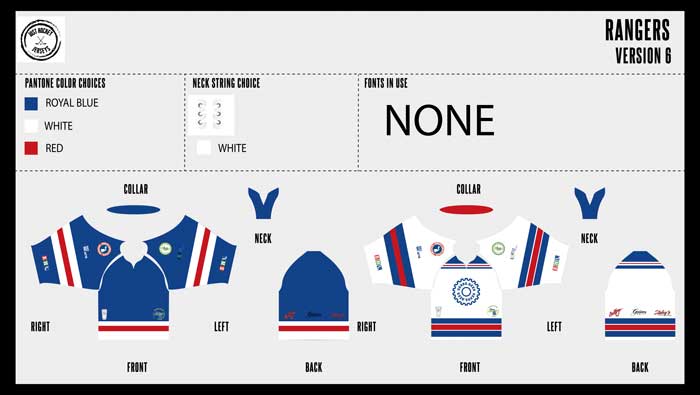 Wait! Did you see our jersey!
We are ordering dye sublimation jerseys in Rangers colors with EHL sponsors logos. They will be customized with your name and number in print or with Twill patches.