Bringing back a Table Hockey Night at CAGA tradition of hockey commercials, pro team videos and other hockey tidbits, following this match is one of a series of short videos documenting a new hockey team north of Detroit that is taking a local team by storm. n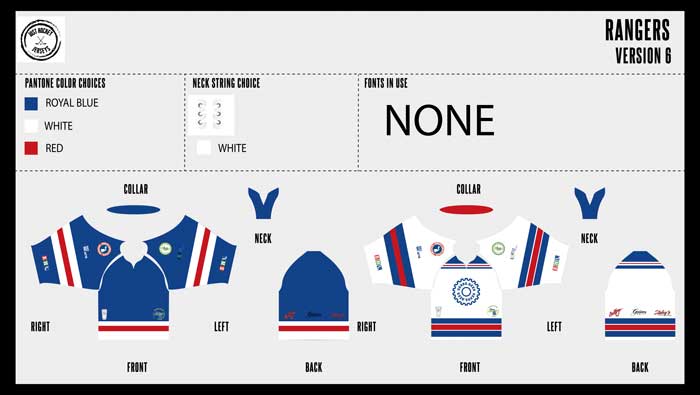 Wait! Did you see our jersey!
We are ordering dye sublimation jerseys in Rangers colors with EHL sponsors logos. They will be customized with your name and number in print or with Twill patches.