Churchill's Food & Spirits is hosting a pre-game party for our group. Pizza, Antipasto Salad and bread sticks, plus some jumbo wings.
They have 29 beers on tap, plus a ton of craft bourbons. Come check it out with us and enjoy a night out. Discounted Flint Firebirds tickets for the Silver section are included for a total of just $27 per person.
Jan 23rd Game
Jan 30th Game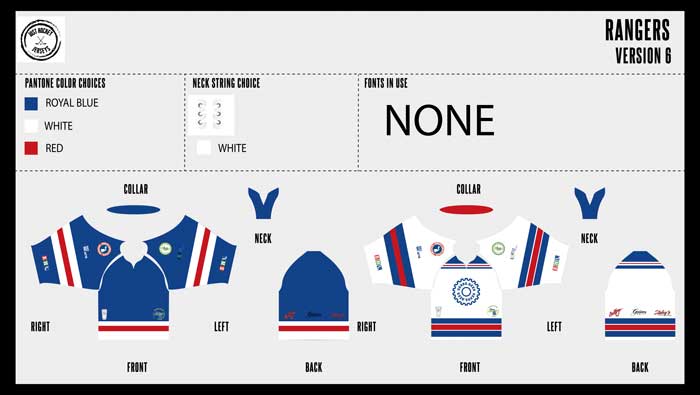 Wait! Did you see our jersey!
We are ordering dye sublimation jerseys in Rangers colors with EHL sponsors logos. They will be customized with your name and number in print or with Twill patches.