A bittersweet night. Having been a season ticket holder for the last 3 years, my beloved Plymouth Whalers moved to Flint and are now the Flint Firebirds.
It was great seeing them for the start of the season, but of course it makes me sad… With the new rink 70 miles away, I won't be seeing them every home game – or even a 1/3 of their games. It's a lot different than being 15 minutes away.
I wish the boys good luck and hope they have a great season!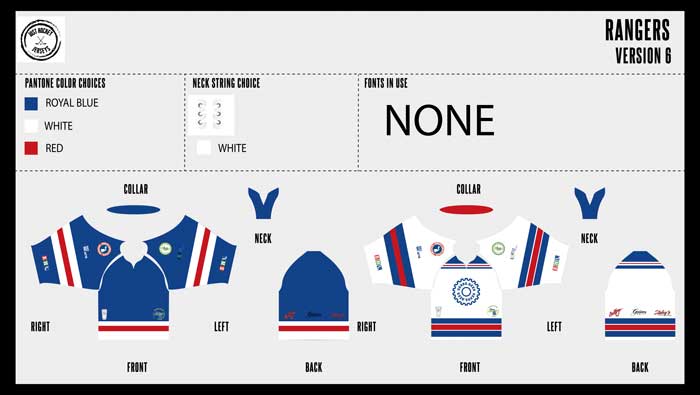 Wait! Did you see our jersey!
We are ordering dye sublimation jerseys in Rangers colors with EHL sponsors logos. They will be customized with your name and number in print or with Twill patches.