This is a quick clip of the second fight of the game (out of like 5). Just uploading this one real quick per request of my friend who was at the game with me. I will be uploading a short compilation of clips from the game in due time.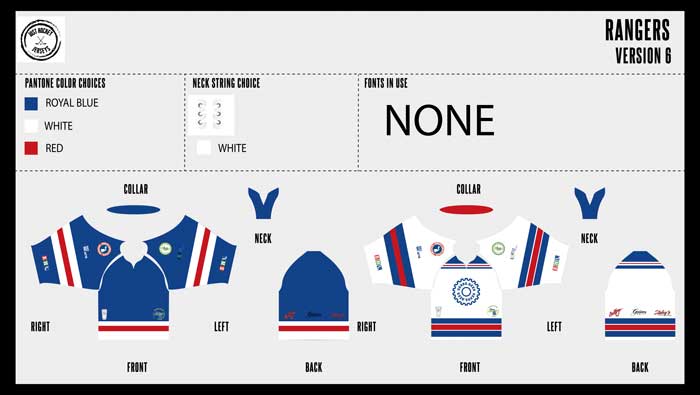 Wait! Did you see our jersey!
We are ordering dye sublimation jerseys in Rangers colors with EHL sponsors logos. They will be customized with your name and number in print or with Twill patches.