Flint Firebirds goalie Zack Bowman posted 32 saves during Saturday's 3-2 shootout win over the Saginaw Spirit. On Thursday, he made 24 stops during a 2-0 season-opening road win over the Spirit. Bowman is 2-0 vs. Saginaw and is on his way to being Flint's next star goalie.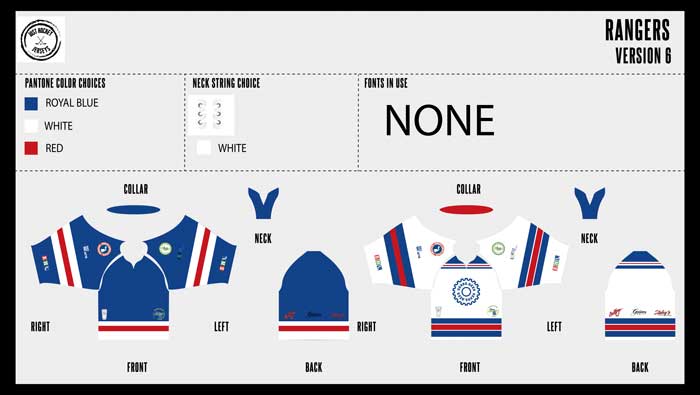 Wait! Did you see our jersey!
We are ordering dye sublimation jerseys in Rangers colors with EHL sponsors logos. They will be customized with your name and number in print or with Twill patches.