Technically, the Flint Firebirds are a new team in the Ontario Hockey League. But really, they're composed of a lot of veterans from the now-defunct Plymouth Whalers–one of those stars is goalie Alex Nedeljkovic, a second-round 2014 selection of the Carolina Hurricanes. Nedeljkovic spent a few minutes Wednesday discussing his team's great depth in net and his outlook on 2015-16.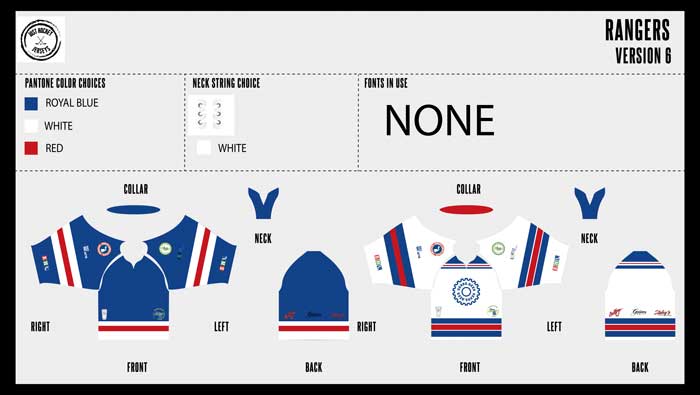 Wait! Did you see our jersey!
We are ordering dye sublimation jerseys in Rangers colors with EHL sponsors logos. They will be customized with your name and number in print or with Twill patches.