This is my first broadcast from the PS4 to YouTube. It's playing EA Sports NHL 15 as the Detroit Red Wings as they fight to win the Stanley Cup! The action picks up with Detroit ahead 2 games to 1 against the Chicago Blackhawks.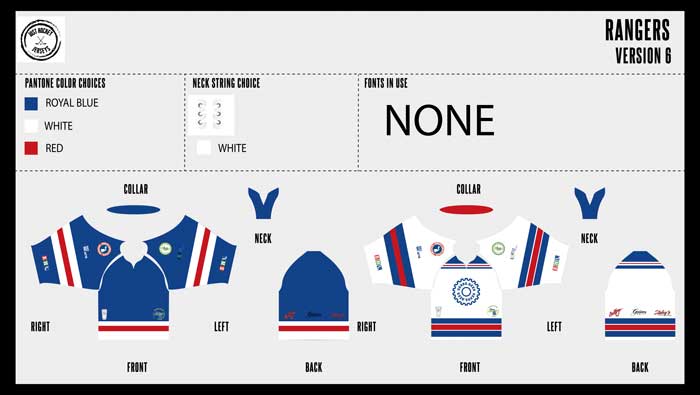 Wait! Did you see our jersey!
We are ordering dye sublimation jerseys in Rangers colors with EHL sponsors logos. They will be customized with your name and number in print or with Twill patches.