Full Highlights
Detroit Red Wings Vs Chicago Blackhawks
February 18th 2015, 02/18/2015
Summary:
DET – Tomas Tatar (24) (Darren Helm, Riley Sheahan) 1-0
CHI – Brandon Saad (18) (Marian Hossa) 1-1
DET – Darren Helm (13) (Pavel Datsyuk) 2-1
CHI – Kris Versteeg (11) (Duncan Keith) 2-2
Shootout:
Detroit – Pavel Datsyuk, Gustav Nyquist, Tomas Tatar
Chicago – Jonathan Toews, Patrick Kane, Patrick Sharp
Goalies – Jimmy Howard, Corey Crawford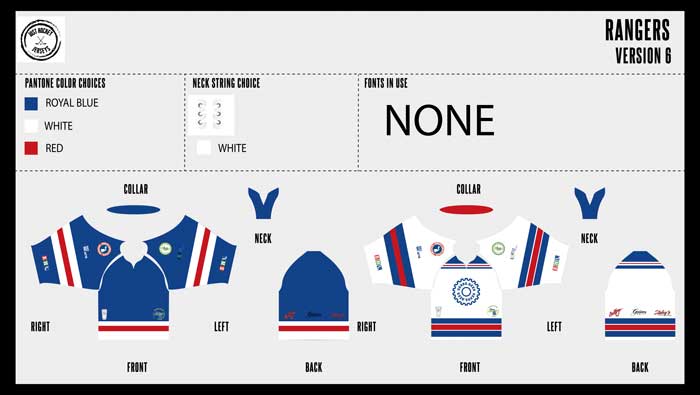 Wait! Did you see our jersey!
We are ordering dye sublimation jerseys in Rangers colors with EHL sponsors logos. They will be customized with your name and number in print or with Twill patches.