Update: The Red Wings nabbed Svechnikov with the 19th pick of the 2015 draft.
Evgeny Svechnikov is a top prospect for the 2015 NHL draft and the 17 yr old Russian is off to an excellent start with the Cape Breton Screaming Eagles. He is 2nd in team scoring and among the QMJHL top scorers in mid October. Svechnikov and the Eagles make their first visit of the season to Scotiabank Centre to renew their provincial rivalry with the Halifax Mooseheads. Here are highlight and interviews with Svechnikov, coach Dumont and Florida scout Paul Gallagher,
Website: http://sportsandmoore.com
Twitter: http://twitter.com/rinkrant
Facebook: http://facebook.com/sportsandmoore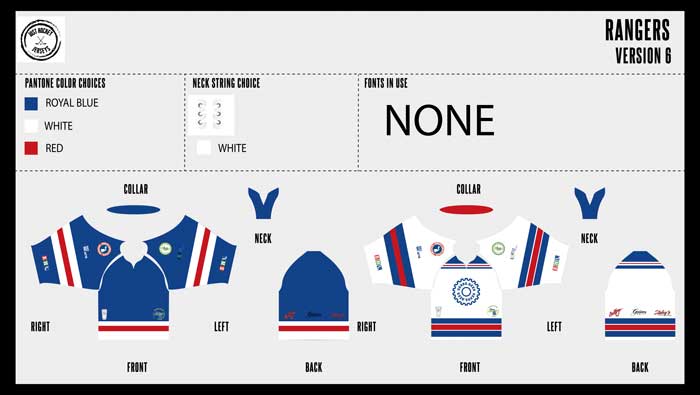 Wait! Did you see our jersey!
We are ordering dye sublimation jerseys in Rangers colors with EHL sponsors logos. They will be customized with your name and number in print or with Twill patches.