The Bruise Brothers take each other on after 6 years of fighting together.
https://www.facebook.com/pages/NHL-Fights/587895761221415?ref=hl
Check out this page for more NHL Fights
I am not owner of this video so if you are then contact me and I will delete it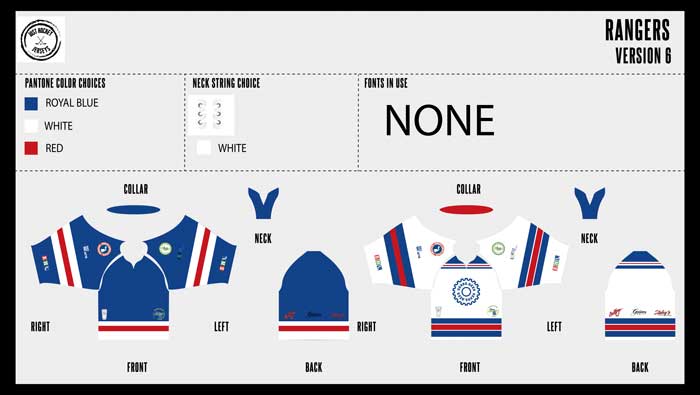 Wait! Did you see our jersey!
We are ordering dye sublimation jerseys in Rangers colors with EHL sponsors logos. They will be customized with your name and number in print or with Twill patches.