Check out this recoiling mud guard!
I find that when riding in "iffy" weather, that streak of mud up my back is an unwelcome addition.
This recoiling mud guard works to be non obtrusive. Just pull it out when you run into wet conditions. Easy and quick to add onto your seat post, check it out.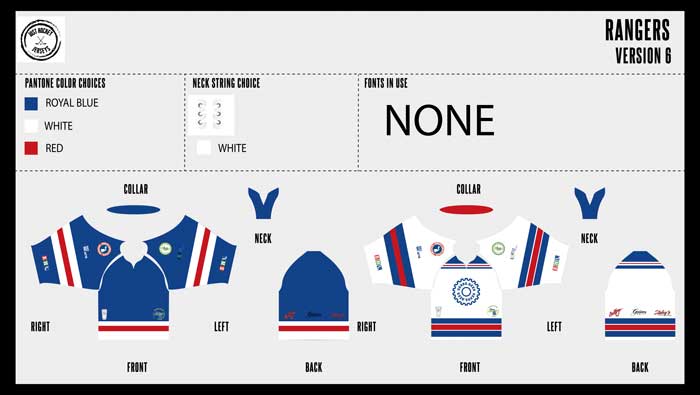 Wait! Did you see our jersey!
We are ordering dye sublimation jerseys in Rangers colors with EHL sponsors logos. They will be customized with your name and number in print or with Twill patches.