Crashed Ice is a new Red Bull event. Ice Cross Downhill. Of course, the young studs who compete make it look relatively easy – relative.
Now look at some Beer League players try to get down the course!
It is hilarious!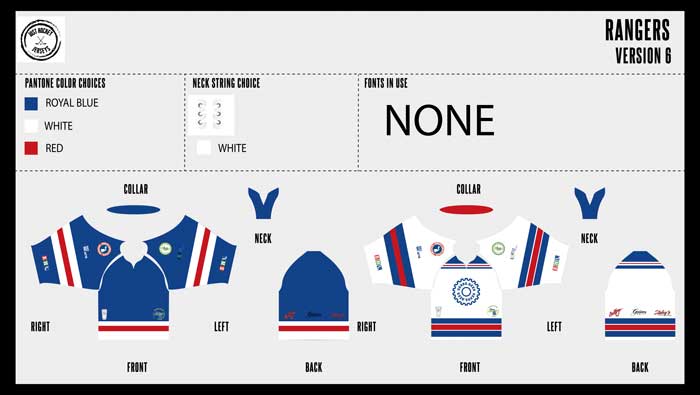 Wait! Did you see our jersey!
We are ordering dye sublimation jerseys in Rangers colors with EHL sponsors logos. They will be customized with your name and number in print or with Twill patches.