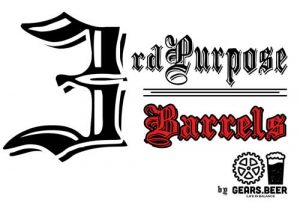 Whiskey or Bourbon Barrels are very cool, they smell great! That charred wood and bourbon scent stays with the barrel, not strong, but it is there to please.
These oak barrels have served great purposes. First for whiskey, bourbon or wine, then off to a micro brewery for a batch of beer.
I decided to find a third purpose for the oak barrels as a liquor cabinet. In fact I wanted two to hold up a nice thick slab of sycamore wood for a bar. There was room in the van, so I bought a third barrel to offer up for sale.
Thus began 3rd Purpose Barrels. 
Stay tuned for more.
If your interested in a barrel of your own, contact me with the form below. Supply is limited.