The "fight" between Anthony Mantha and Stu Bickel at 11:48 of the 3rd pierod between the Grand Rapids Griffins and the San Diego Gulls on November 20, 2015. It's not much of a fight, as Mantha doesn't even get both of his gloves off.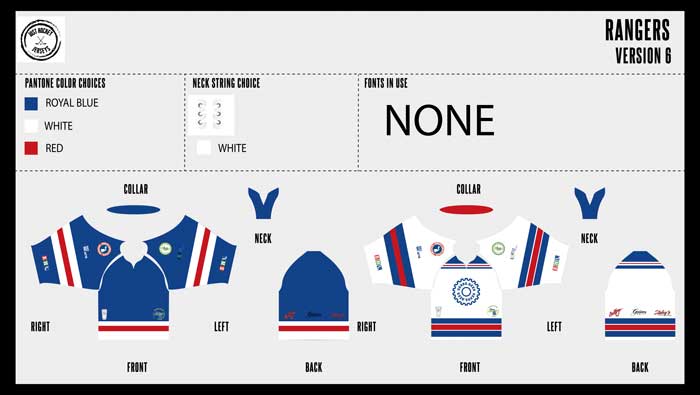 Wait! Did you see our jersey!
We are ordering dye sublimation jerseys in Rangers colors with EHL sponsors logos. They will be customized with your name and number in print or with Twill patches.