Texas Stars 2 at Grand Rapids Griffins 5 – Status: Final
Tuesday, May 13, 2014 – Van Andel Arena
1st Period-1, Grand Rapids, Jurco 3 (Emmerton), 7:06. 2, Grand Rapids, Jurco 4 (Sheahan, Pulkkinen), 13:44 (PP).
2nd Period-3, Grand Rapids, Nestrasil 3 (Pulkkinen, Emmerton), 0:25. 4, Grand Rapids, Pulkkinen 3 (Emmerton, Jensen), 8:23. 5, Grand Rapids, Jurco 5 (Sheahan, Callahan), 16:07.
3rd Period-6, Texas, Hedden 4 (Dowling, Stransky), 2:24. 7, Texas, Ranford 6 (McKenzie, Morin), 5:47.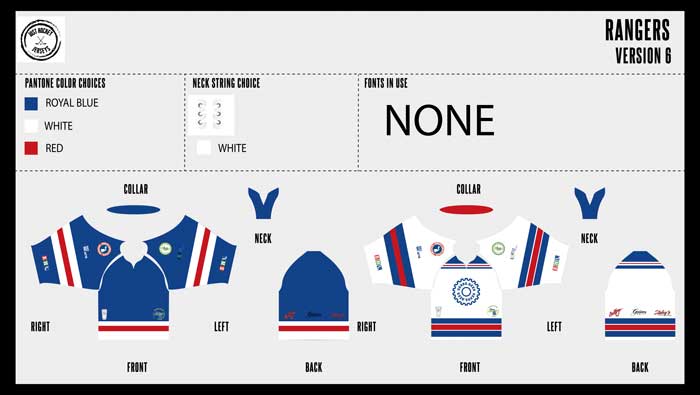 Wait! Did you see our jersey!
We are ordering dye sublimation jerseys in Rangers colors with EHL sponsors logos. They will be customized with your name and number in print or with Twill patches.