Doan's Winter Classic Tournament
Big thanks to Jim Doan and his family for hosting our fifth tournament at his home rink.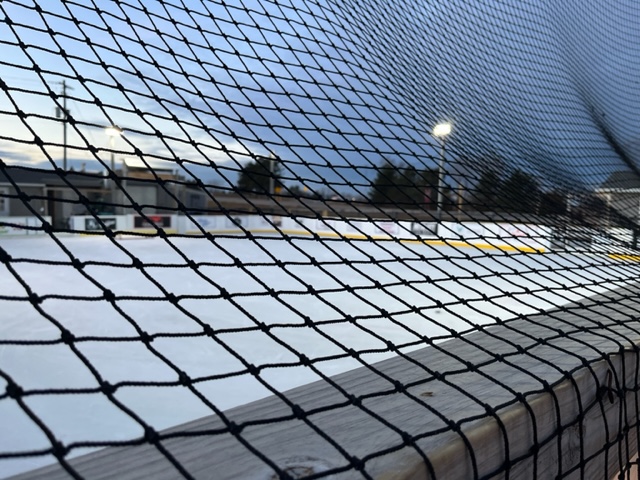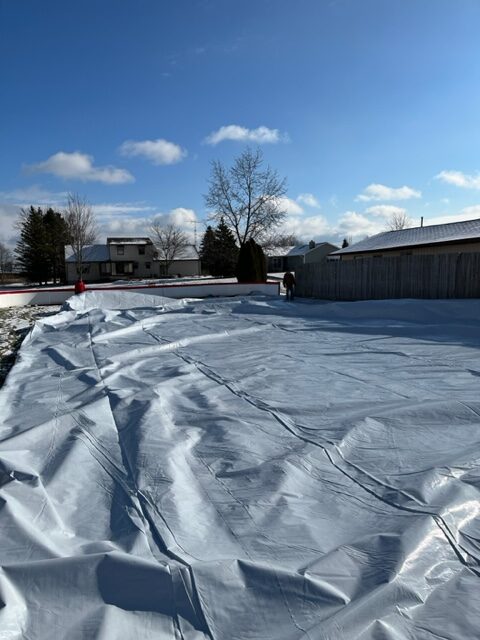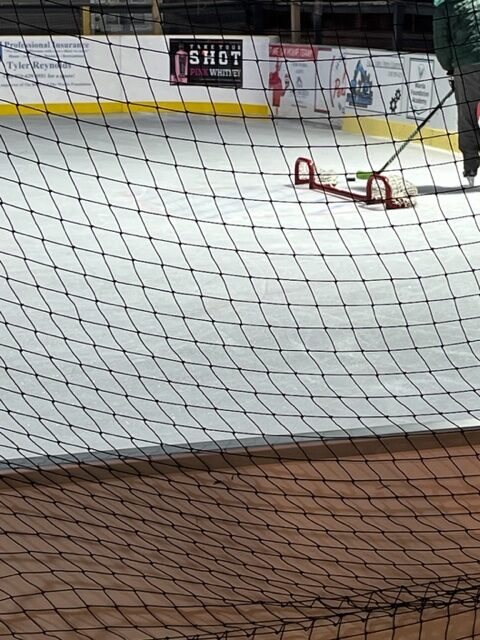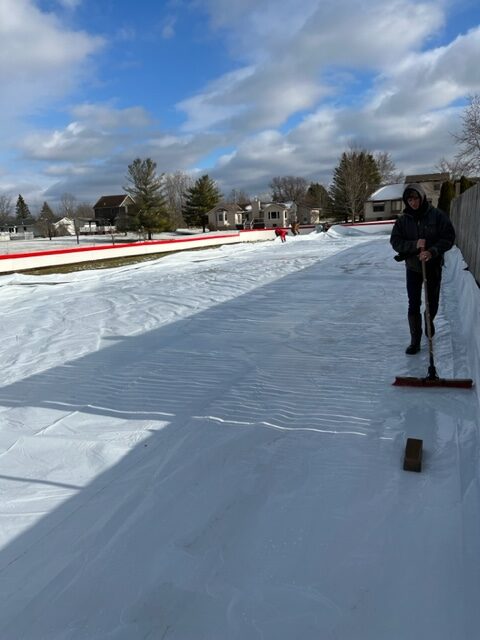 It takes a crew of about eight guys for at least three or four sessions to put up and take down the rink. All that work is worth it for the magic of a few skates.
We got busy on December 14th to roll out the new tarp and put up most of the boards. Getting that monster rolled out and flat is a project. More work to put up kicker boards, lights, and nets and we are ready.
The ice was finally ready Tuesday, Jan. 31st for a nighttime skate. Charles Partridge and Lars Patterson played goal while Jim Doan, Cooper Partridge, and I skated around with some back-and-forth offense/defense until Steve Ragge showed up and we played two-on-two until we couldn't.
A serious cold snap hit the northeast for a couple of days leading up to Saturday, February 4th making the ice hard, ready for some ice hockey.
Eighteen skaters and three goalies showed up early Saturday morning for ice hockey.
Each year we attempt to rank skaters and perform a blind shuffle to make even teams. It never works.
I asked for help and got none, so the blame is on me for the draft. I thought that this was as equal as I could make it. So, I miss calculated a litter perhaps as my team went undefeated. To be fair, Larry O is over 59 and I'm over 60 – not like I was a decision-maker! But if we score teams based on age we would certainly top the scale. 
Look at the team pics and rosters below and let me know how you would stack it up different. You might get a job next tournament:)
Stout Bros (1) played Team Porter (4) the first game.  Porter won.
Doan's High Life (2) played Lagermen (3) and Lagermen squeaked out a win.
Lagermen then beat Stout Bros.
Team Porter then beat Doan's High Life.
By now the legs are warmed up but the  food and beer are looking good.
Lagermen vs Porter for the championship.
Lagermen wins the 2023 Doan's Winter Classic Championship.
So, volunteers are needed to help draft teams next year:)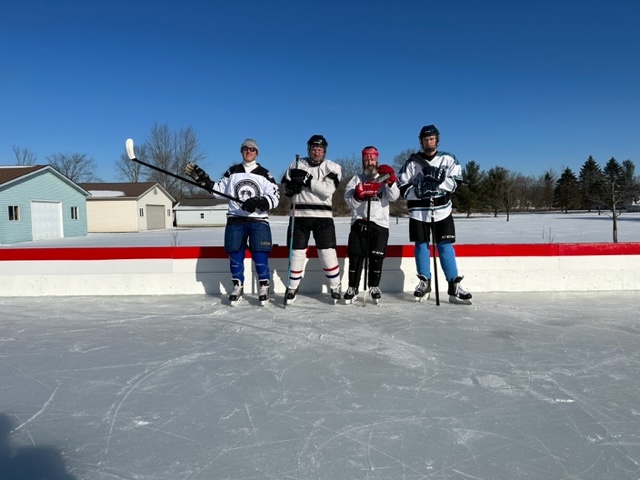 Jim Doan
Cooper Partridge
Tom Hall
Tom Murray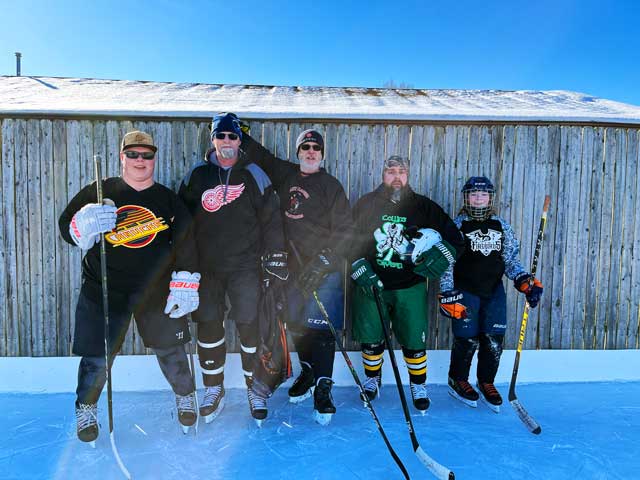 Mike "Eddie" Edwards
Tim Bartlett
Scott Polisky
Sean Fountain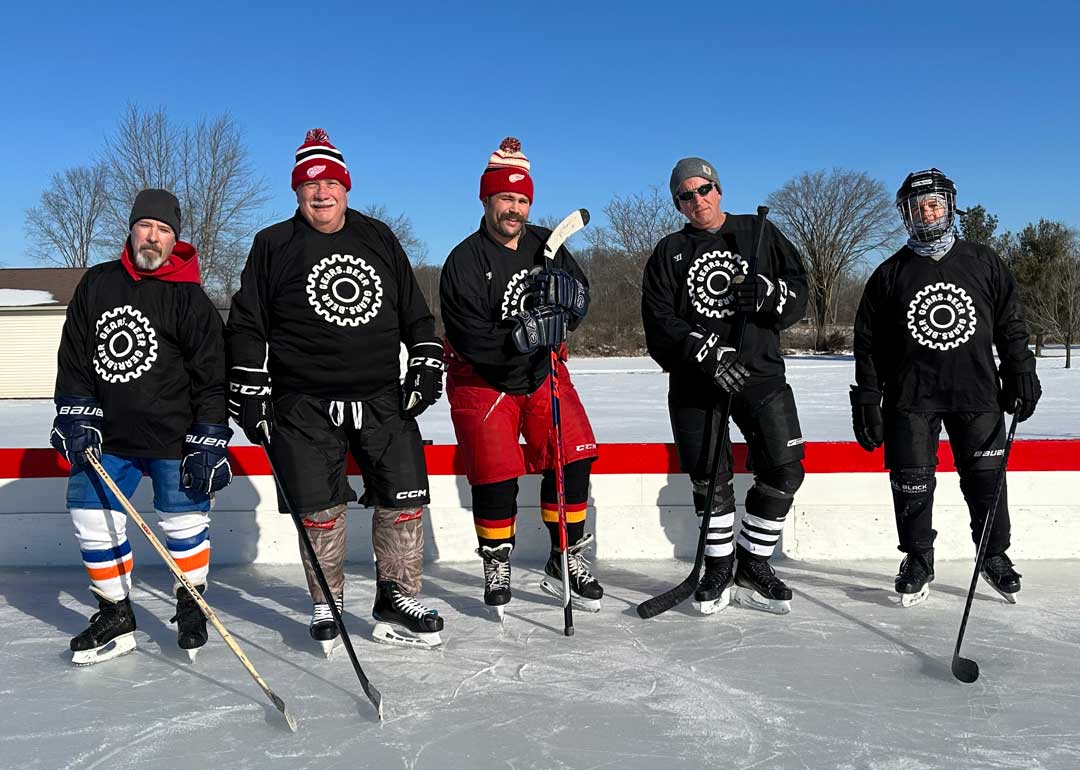 Lagermen
Larry O of All Black Hockey Sticks 
Rob Bartlett
Sean Robinson
Steve Topoliski
Dave Crabill
Join the Invitational List
What makes it special?
You connect with your youth when you step on that hard ice with the chill of the air. The sound and the sight are all different. Nighttime is a blast under the LED lights with the stars shining down on a crisp clear night.