Gears Beer Hockey is proud to sponsor Doan's Winter Classic!
This year Jim Doan added an indoor bathroom to the barn. So we have a popcorn machine, NHL Network on TV and indoor plumbing!
Our first year we had everyone bring a dish to pass and it got expensive for some and we had way too much food. The plan is to have about 24 skaters and four goalies which works well for the barn size. We will have cases of beer and food on hand. The suggested menu is pasta, wings, salad, and breadsticks.
The teams are drafted evenly from four categories, ABCD. Players are ranked and randomly distributed into teams. The traditional team names are Doan's High Life, Team Porter, Lagermen and Stout Bros. (beer-themed of course)
So, to confirm your player spot we ask a small donation of $15 to skate. Proceeds cover the expenses of the tournament.
Check in to form teams by 10 am. Games start at 11 am.
Two 5 min run time periods per game. Up to six per drafted team. Three on three play. Recruit goalies!
With your confirmed donation, you will get a special coupon code to save money on a shirt or hoodie.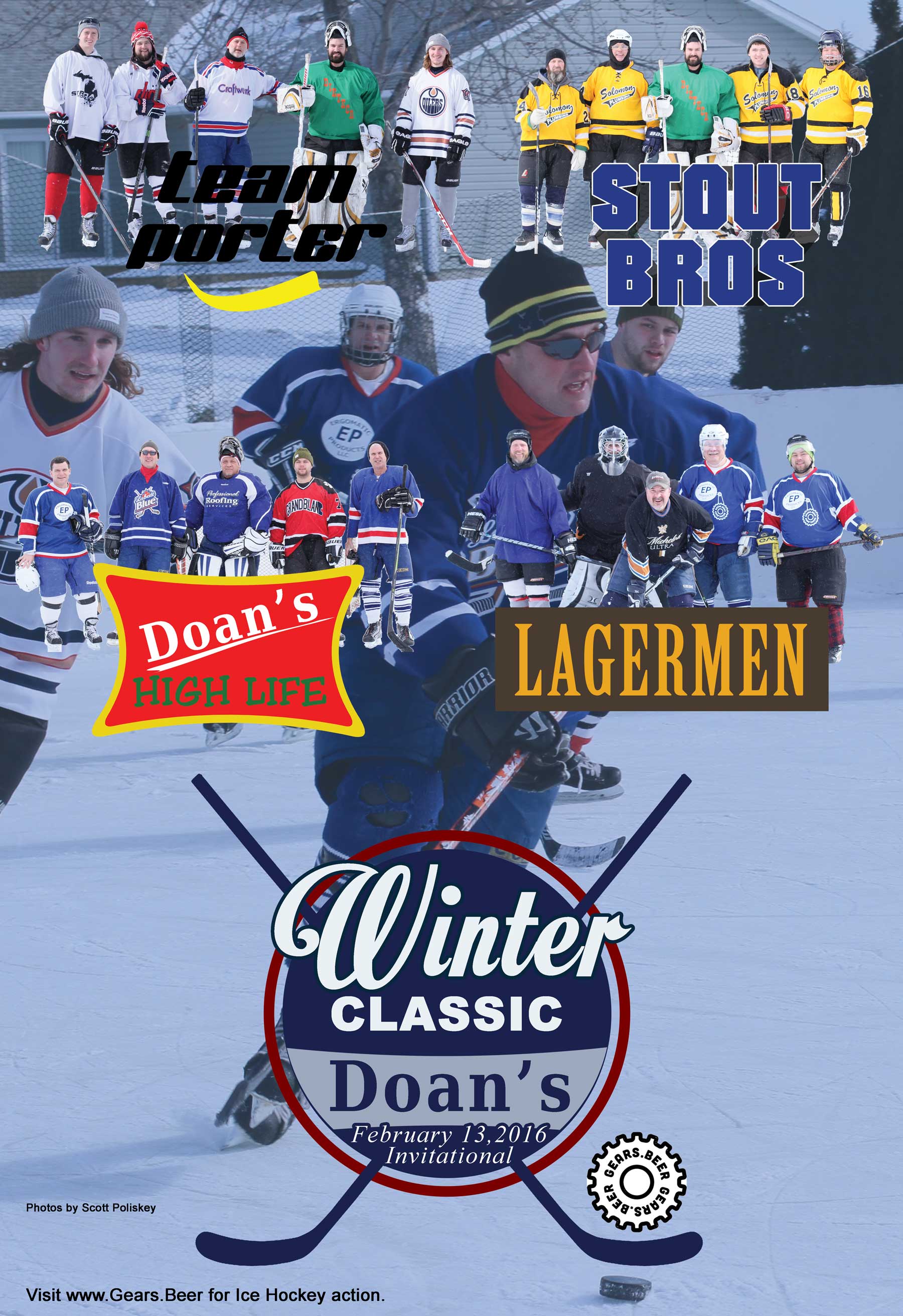 No Results Found
The page you requested could not be found. Try refining your search, or use the navigation above to locate the post.
2018 Doan's Winter Classic Pics