Despite the unusually warm weather, we are getting deep into the 2017/18 hockey season for most leagues. A lot going on at both Polar Palace and Crystal Fieldhouse. Here is a quick snapshot of the standings in the leagues with my select editorial comments for those interested.
Eclectic Hockey League
Our fourth week of games, so we faced a previous foe in each conference this week. Bullfrogs 40 edged out Gooners Dogs in a 4-3 Stout Division (40+) game. A couple of new players were added to the Gears Beer team roster and they held their own against undefeated Old Fokkers in a 3-2 loss. Gary Richards of Bullfrogs 40 scored a hat trick Sunday to put him in a tie with Don Lambert of Old Fokkers with 9 points each.
In the Lager Division (25+) Team TLC edged out Hartwig Tree Service in a 4-3 game. The Gutter Guys had a few guys on the bench for a change and out worked a short bench for Bullfrogs 25 in an 8-3 win. Gutter Guy's goal scorer, Brian Savard is dominating the stats with seven goals and seven assists so far this season. Gutter Guys team manager Trever Funseth is second with five and five.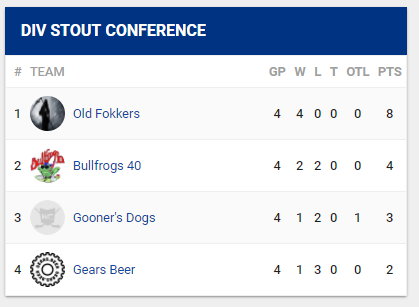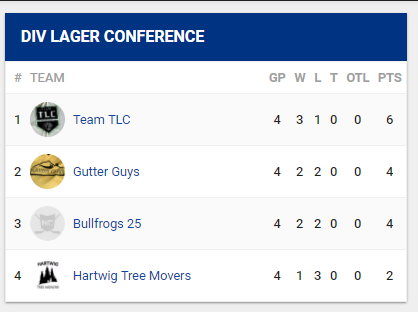 Crystal Fieldhouse Leagues
Jeff Rouse and company of team Craftwerk edged out Lemieux in a close 4- 3 win to take over first place.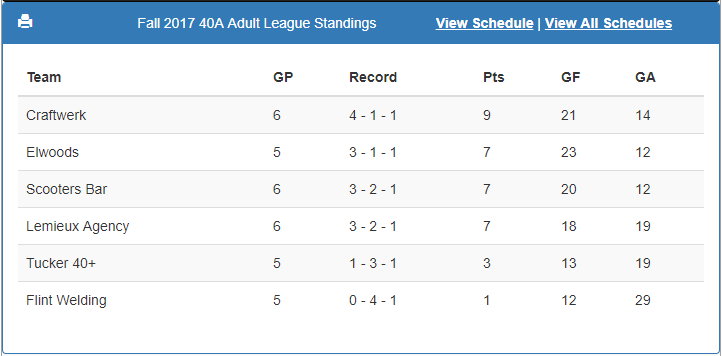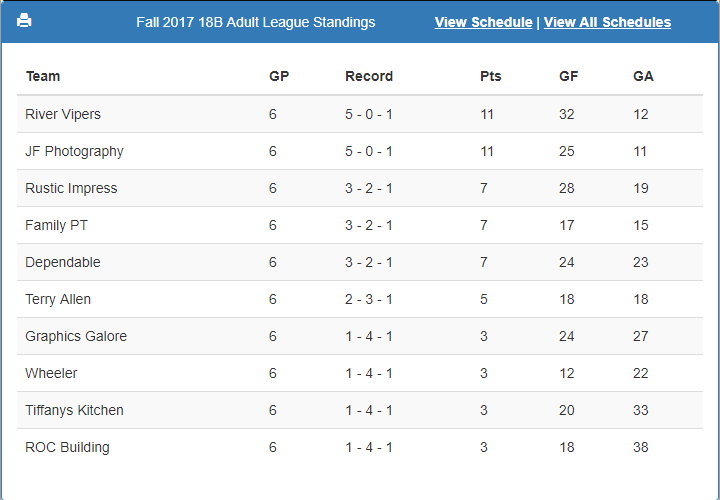 Polar Palace Leagues
18+ Silver
Ray C's handed Lonesome Mt Outfitters their very first defeat in a 3 – 1 game.
18+ Bronze
K & S Tree Service maintains first place with a crushing win over The Money Box 7-1. Sorry there Mike Cherry! Nice job with four goals in four games though!!
18+ Tin
Dirty Work Fabrication continues their undefeated streak. Only 8 goals scored on Nick Gawlas so far this season! Nice job Nick! Highwood edged out Prestige Worldwide to keep the points spread tight in the middle of the pack.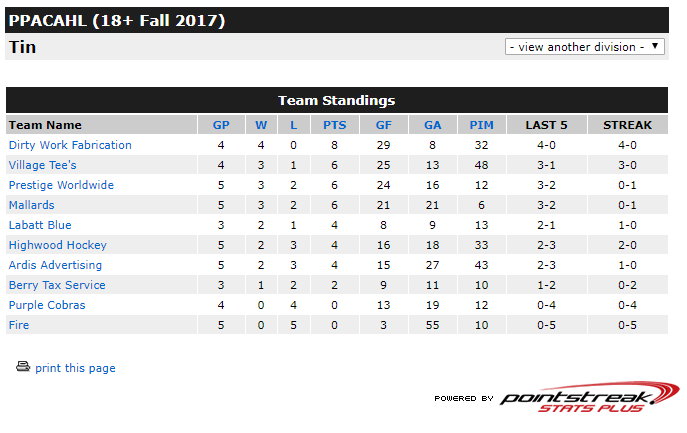 35+ A Division
Three games played on Wednesday last week. All one sided games according to the score sheets.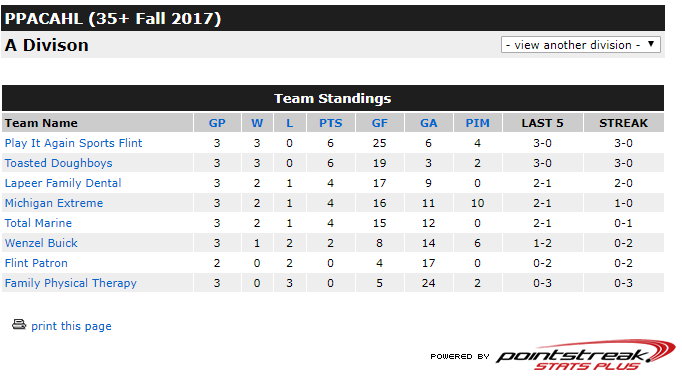 35+ B Division
Greg Winegarden and Steve Regge edged out a win with Lake Michigan Credit Union last week in a tight 2-1 game against CMS Marathon.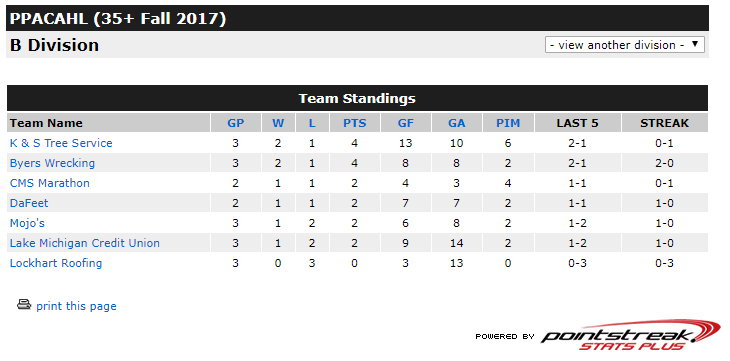 35+ C Division
Play It Again Sarnia maintained their undefeated record.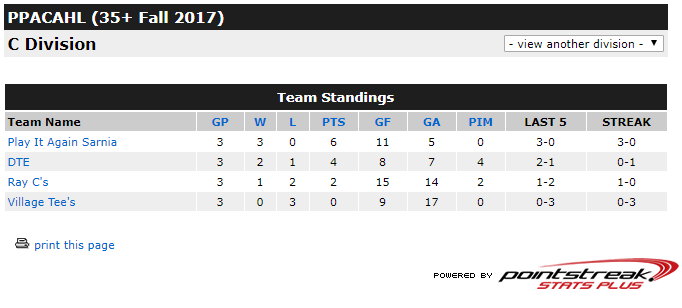 50+